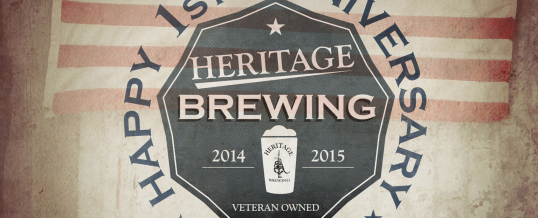 Happy 1st Anniversary Heritage!
For the last year, I have enjoyed wonderful, fresh beer. Brewed locally here in Manassas, VA.
Local ingredients and tasty concoctions.
I know I am not the only one who can't stay away. Great beer and great people.
Veteran Owned and operated too!
Heritage is now being sold in stores, as well as on tap at several restaurants, but there is nothing like going to the brewery for a fresh pint!
So as Heritage says, …… "Join the ...
Continue Reading →
Share